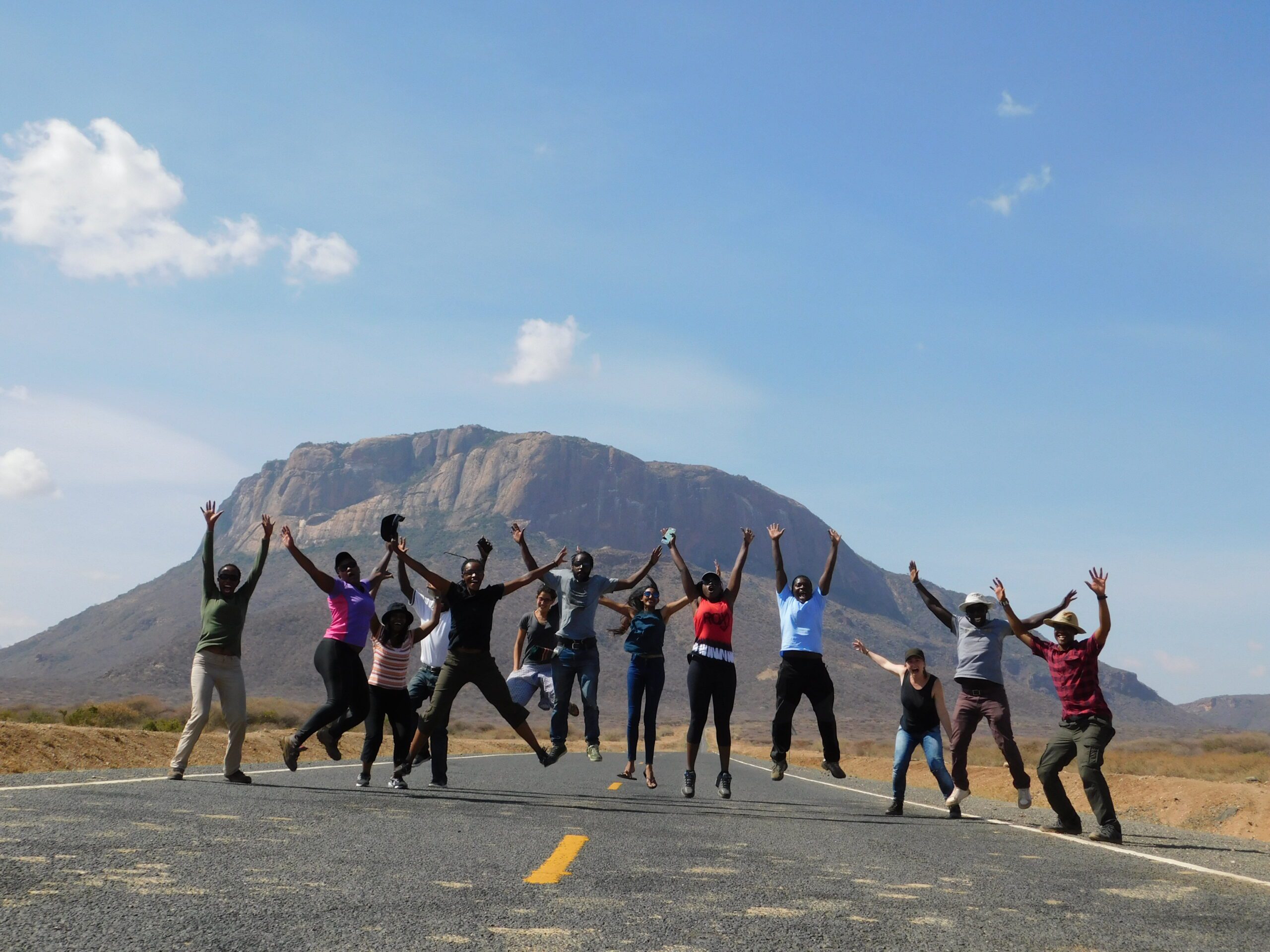 Mt. Ololokwe is officially my best hike yet; for two reasons-The views at the summit (sunrise) were magical to say the least and the hike started at 3:30am which was an exciting first for me. I hiked with Africa Outdoors who I'd done Kereita with before.
The mountain is located on Namunyak Conservancy in Samburu East and is around 2000m ASL at its peak. It's about 340kms from Nairobi, through Nanyuki and Isiolo.
Our journey began on Saturday about 7am.
The Nanyuki route, with it's endless yellow wheat firms and a clear view of Mt Kenya was a pleasure to be on.
We had a couple of stops for breakfast, curio shopping and pictures and got to Sabache camp, located at the base of the mountain, in the afternoon. The guides at the camp took us on a tour of the facility that included some in-house viewpoints where we hang out until after sunset. Sabache camp has luxury tented camp rooms as well as a campsite where one can pitch their own tents.
We turned in after dinner in preparation for our early rise. At exactly 3:30am we set out on the trail, our armed guide leading the way. The ascent took exactly 3hours, right in time for sunrise. The top of the mountain lent its views to winding roads far below as well as a terrain packed with hills.
After about an hour at the summit, the descent .We were keen on doing as much of the hike as we could before the harsh Samburu sun reared it's ugly head.
The hike took 6 hours, trekking at a comfortable pace. It would definitely have been more if we had done it in the sun. We had breakfast, freshened up and waited for lunch before departure.
Africa outdoors is a good hiking outfit. They have easy, moderate and difficult hikes and are a good company for both beginner and seasoned hikers. The difficulty of each hike is given so you know what to expect. There's a hike almost every weekend.
Until next time, tembea Kenya!
Blog By: