If you're reading this, you're probably interested in climbing Kilimanjaro on the Machame Route. You're in good company. The Machame is the most popular route on Mount Kilimanjaro. It is the route of choice for many people because it provides impressive views and a variety of habitat.About 50% of all climbers, and most seasoned climbers, choose the Machame route for their trip. It is also one of the cheaper routes due to its easy access and shorter itinerary.
The Machame route on Kilimanjaro is a moderately difficult trail, but very doable even for first time backpackers with little to no altitude experience. This route is recommended for those who want a shorter route due to its good acclimatization profile.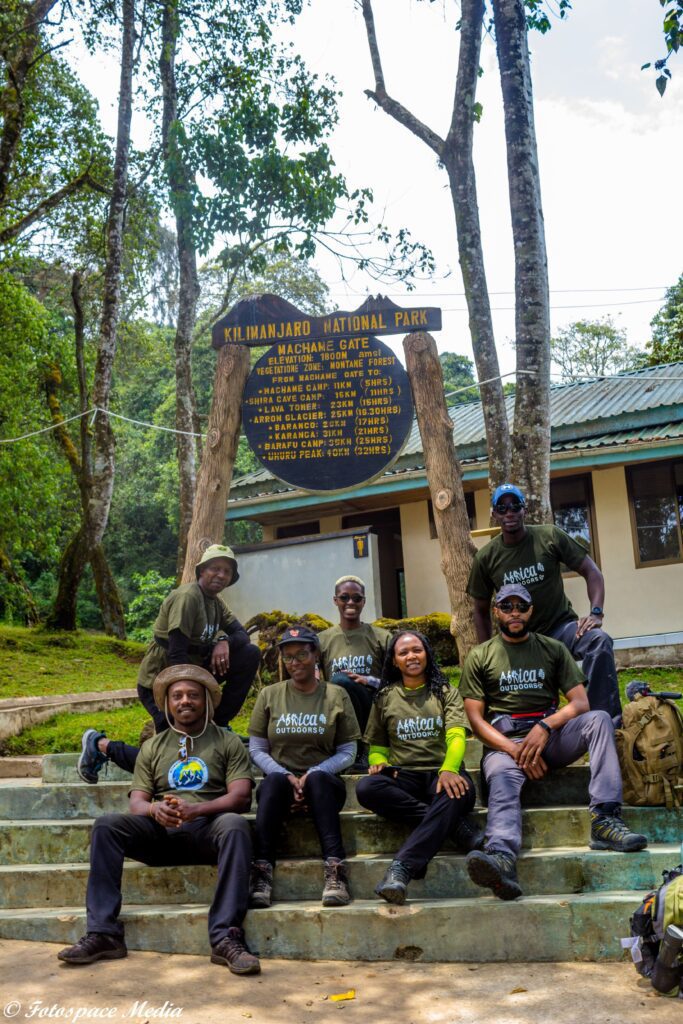 It involving going up to the first camp Machame camp 3000m and come back via the same route on the same day – there is a drive about 35km from Moshi, which will take 45 minutes – 1 hour, then at Machame get you make registration and payment and get valid permit. The hiking starts at Machame gate at 1800 and the distance to cover to Machame camp is 11km (22km round trip) which will take 4-5 hours for each direction.
Attractions:
The Montane forest is the main attraction and it start few minutes after crossing the main gate. It is dense forest with a lot of species of plant such as Impatient Kilimanjaro, a flower which is found only at Mount Kilimanjaro. You might also see Blue Monkeys and black and white Colobus Monkeys.
NOTE: The Company will provide lunch which will be included in your payment or carry packed lunch.
NOTE: It is possible to take a 3 day, 2 night hike of Machame and Marangu routes. This hike is ideal for people who are not able to climb to the summit because it stays below 4000 meters.
Transport from Moshi and Back
Guide fee
Entry fee
Lunch
Travel Insurance
Personal Hiking Gears
Tour Amenities
Accepts Credit Cards
Car Parking
Outdoor Seating
Smoking Allowed