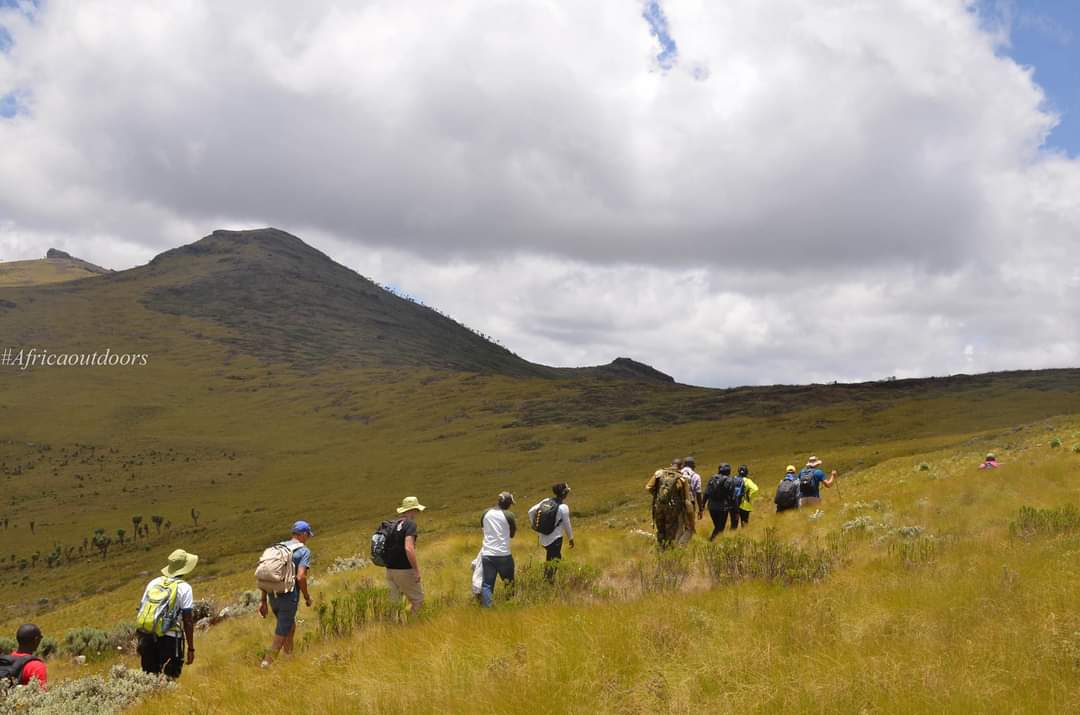 Verdant rolling hills of endless green, great blue skies and spectacular landscape views are what the Chyulu Hills provide to nature lovers. Plenty of wildlife are found in the park. The trip highlight here is cave exploration. Chyulu Hills has the deepest known lava tube cave in the world. Numerous lava tube caves, collectively known by the local community as Kisula Caves, criss cross the depths of the Chyulu Hills. We will take time to explore this amazing wonder together with the nearby rolling hills. (Source KWS)
Camp On Top of the Verdant Rolling Hills. Join this Exciting overland Expedition with group out in the wild on a 4X4 Overland truck.
ITINERARY
Day One
Depart Nairobi early and head down Mombasa Road to turn off at Kibwezi into Chyulu. After park clearance embark on the 18km trip to Kisula Caves. If you have seen caves then you haven't seen Kisula. The caves are what I would call the size of an inverted underground building. The walk takes 2.1km through leviathan tubes among the longest in the world being an 11 km tube that is hard to go through.
After the caves enjoy a snack prepared by the chef right in the bush and head out to the hills at Satellite to camp for the night. The beauty from the camp site is like none experienced.
DAY TWO
Wake up in the morning to a bush breakfast set up by our chef. Embark on a trip to explore the hills. The verdant rolling hills are plenty and get on top of satellite first, if it's in it for you go for the other hill its really your picking!
Return to camp, enjoy lunch and break camp to depart for Nairobi in the afternoon. Memories of the beautiful green rolling hills will be with you to stay !
WHAT TO CARRY:
1. Sleeping Bag (You can hire one from us)
2. Toiletries(Towel, Soap, Tooth Brush, tooth paste, Tissue)
3. Proper Comfortable hiking boots/Trainers with good grip
4. Rain Coat though its mostly dry.
5. Drinks and Beverages
6. Mkeka hat or sun screen
7. Warm Jacket
8. Sunglasses
9. Snacks eg. Crisps, biscuits, Sweets, cookies to last the trip ; pack something for day one especially.
10. Day Pack /Small Bag to carry your personal items
11. Camera
12. Identification card or passport : Mandatory
13. Tip for guides and chef
CHARGES
Citizen – KES 16,800
Residents- KES 17,800
PACKAGE INCLUDES:-
• All meals on Safari
• Transport in Land Cruisers
• Cave Experience in Chyulu
• Hiking in the Chyulu Hills
• Game ranger
• Camping Gear
PACKAGE EXCLUDES:
• Tips for Guides
• Medical and Insurance Expenses
Payment and Booking
For Bookings click HERE
Make payments via MPESA Till 809744
Confirmations and queries must be confirmed by willy (+254728839300)